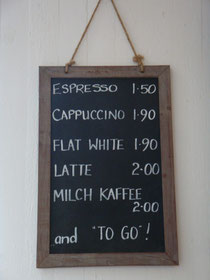 There's a new lingua franca taking over Prenzlauer Berg, my stomping ground in Berlin. Some call it Denglish, some call it Germish and others refer to it as Kauderwelsch or gibberish.
Whether it's the iPad-wielding, social networking, blogging, flat-white drinking (latte is so 00s!) hipsters, shouting things like "Ich bin gerade so busy aber ich muss Dir eine Story erzählen! Ich hab jemand im Shopping Mall kennengelernt. Wir haben heute Abend ein Date! Kannst du ihn bitte googlen? Und ich muss unser Meeting canceln. Sorry!" into their smartphones. Or well-dressed, over-educated mothers calling "Time for Abendbrot, go get your Spielzeug out of the Buddelkasten right now!" with their delightful designer- label clad offspring answering "But mama, ich hab already ge-eaten bei Kita!" Admittedly, I am guilty of it too. I used to get weird looks in these parts for being foreign and people would actually ask me where I was from, but nowadays the only people at the receiving end of disdainful looks around here are those who actually still cultivate the ancient tongue of Berlinerisch, or who dare to say things like "Wie jehts'n dia?", Jetze reicht's aba!" or "Nüscht Eis!"
Now the place is full of German parents who spent a year in NY or London at some point in their distant past, insisting on speaking pidgin English with their golden child, with a Hessen-accent thrown in for good measure: "But Henry, vot did I say? Ze bio-laden did not have no Erdnussflips....", or English parents trying to learn German from their toddlers... "Matilda, is it DIE Brot or DAS Brot?" or the aspirational parents who managed to get their kids a place in bi- or multi-lingual childcare, singing "Ze veels on ze bus go round and round..."
Soon (but hopefully not as long as we're in the business!), we won't need any more Übersetzung, we will alle be sprechen ze same Sprache...But until that day comes, feel free to contact us at info@trendtranslations.de if you're lost for words!